Want to color with more depth, dimension, and realism? Blending combinations and smooth coloring won't get you there. In the Steps to Realism series, we teach the next steps beyond smooth blending. Add lifelike texture at the correct scale, with realistic color transitions for authentic shade and highlights. Improve your coloring with fine art techniques.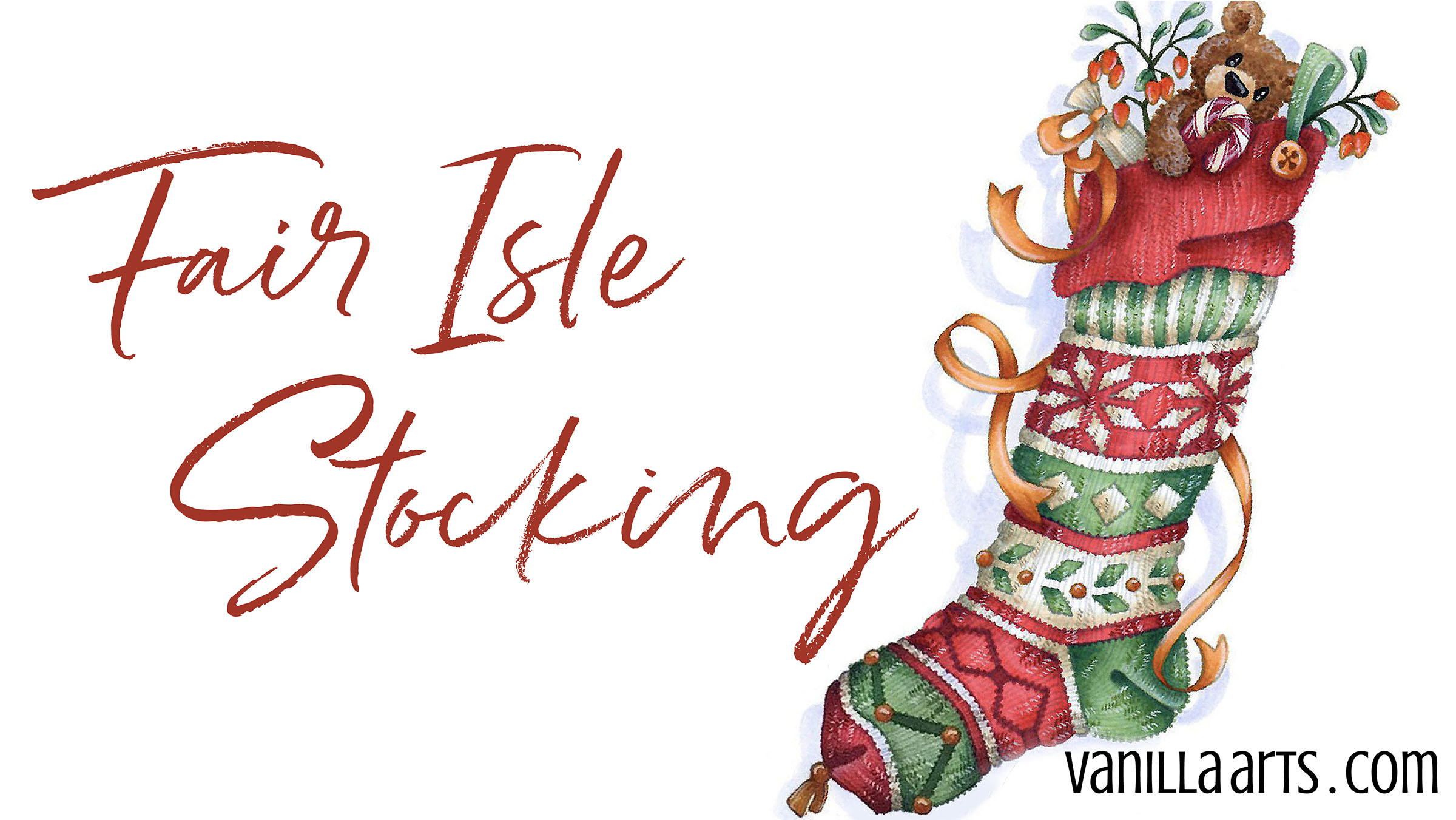 Take the next step beyond blending as we learn to color large sized images.
Realism is much easier when we work larger than standard card size, so we're challenging ourselves with a 10 inch stocking! Amy shows you the secrets of working big and then introduces you to true-scale details like knit texture and grosgrain ribbon.
Join Amy for an introduction to what comes after basic blending lessons.
If you eventually want to color with photorealism, it all starts here.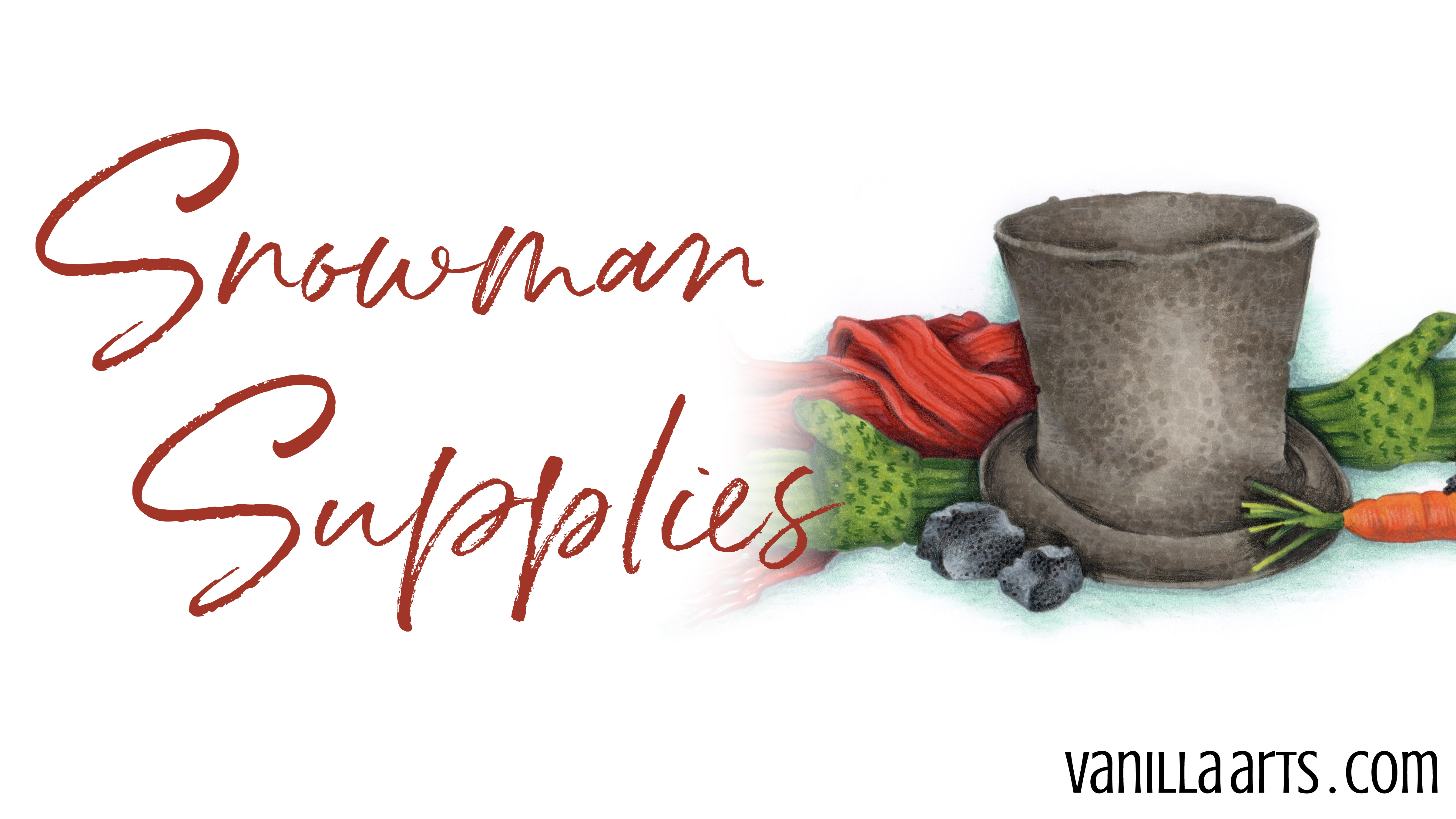 In Fair Isle Stocking we learned to blend on a larger scale and we added stylized texture.
Now we're getting real.
In Snowman Supplies, we'll explore the keys to realistic texture taking the same Knit Purl technique but applying it to the next step-- scale. We'll explore how form affects texture and how to filter the details we see through our project lens.
Join Amy for part two in our Steps to Realism series of classes.
We're coloring clothing in this class but the lesson is universal and applies to everything you could ever color. This is truly a concept you'll use for the rest of your life.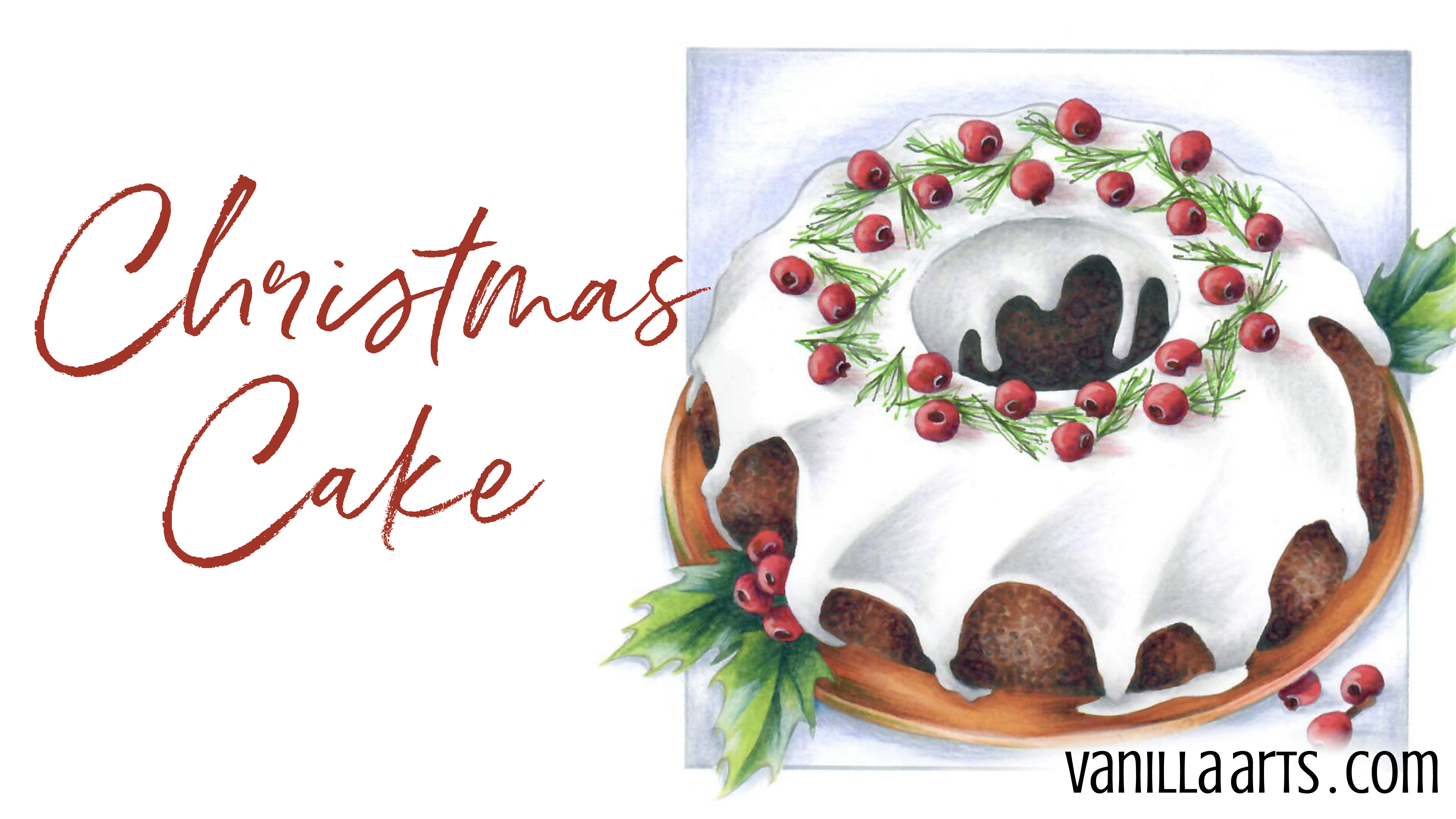 So you want to color with realism? Your greatest hurdle will be you!
Far too often, we let our brains talk us out of using the colors we should. White frosting should be white, right? It feels wrong to use several coats of something as dark and dirty as W3. So we chicken-out and use a paler, cooler gray-- something prettier like B60 or almost invisible like C00.
Then we wonder why our coloring lacks depth and dimension.
Join Amy for part three in our Steps to Realism series of classes, Christmas Cake.
A challenging class where we push ourselves to go dark enough, deep enough, and strong enough to create touchable realism. It'll feel wrong but man, it looks so right.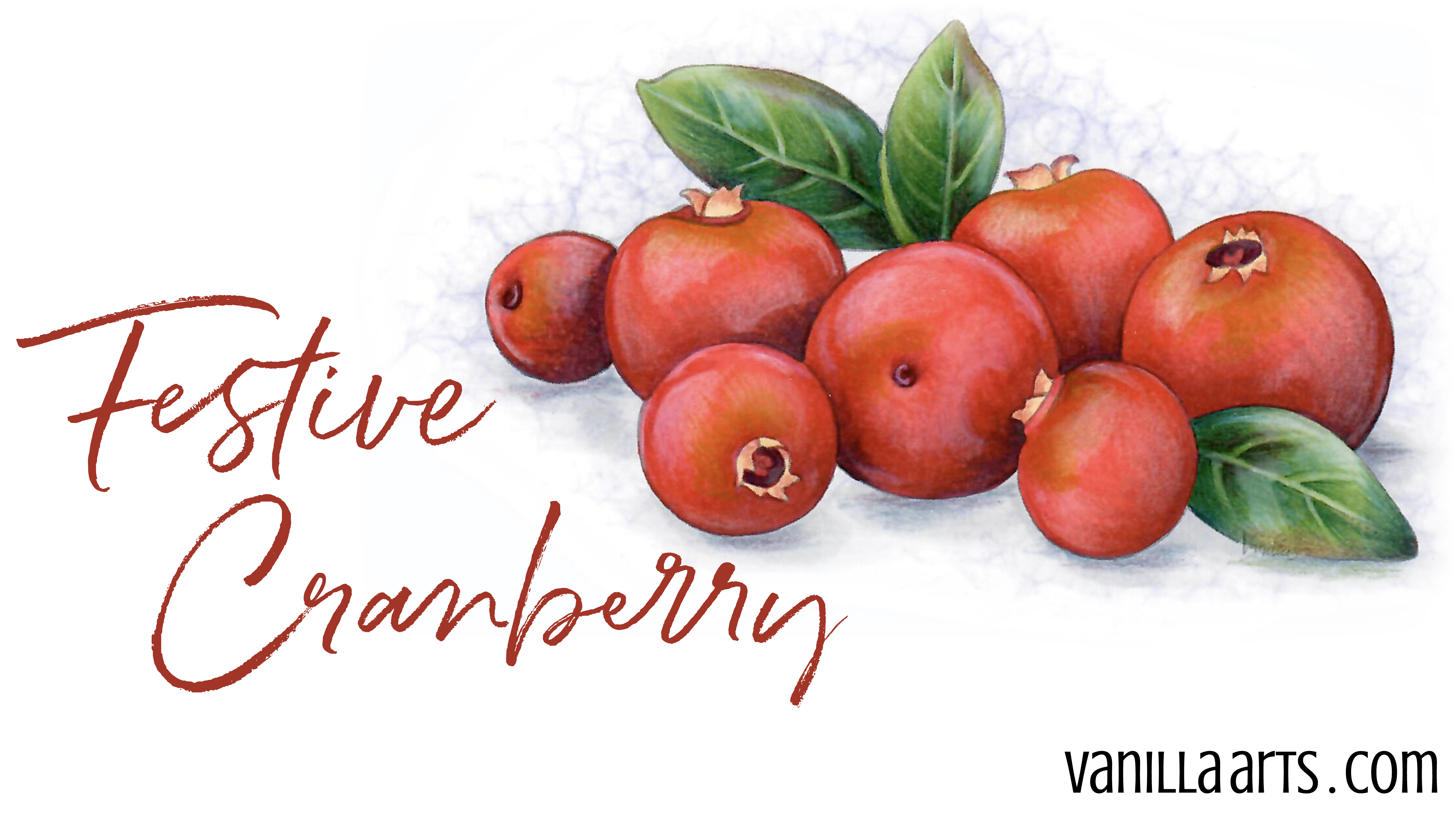 Have you always wanted to color with more realism but felt you didn't have the artistic skills to make it happen?
This is the class for you!
We'll explore the differences between the coloring approach to depth versus the artistic approach to realism, simply by coloring what we see.
Join Amy for a casual introduction to photorealistic coloring, accident style!
You can do this!

Bundle Contents


Click on images below for more info on each individual class
Frequently Asked Questions
When do the courses start and finish?
Immediately! As soon as you're through the registration and payment processes, the class material will be automatically opened for you.
How much of the courses will I have access to? Do you stagger the release of information?
These courses are 100% FULL ACCESS from the moment you join. Work at your own pace and take as much time as you want to complete the lessons.


How long do I have access to the course?
Anytime access! You have unlimited access to the content - across any and all devices you own.
Are the digital stamps included or do I have to purchase them elsewhere?
The digital stamp is included in the class materials. No new purchase necessary.
What if I'm missing markers or supplies from the required list?
I'm very liberal about supply substitutions BUT please understand that not all markers and pencils behave the same way, even if the colors are very similar. Every substitution you make will change the look of your finished project and the more substitutions you make, the harder your project will be to complete. If you are missing a color and want advice on alternatives, email [email protected].
What if I use a different brand of marker?
I'll be honest, I use Copic because of their brush nib. I've yet to find another maker brand with nibs as springy and juicy. I would suggest that some of my techniques are unlikely to work well without a brush nib... but if you've got other markers and are willing to match my colors to your brand, GO FOR IT. Sorry, but I won't be much help troubleshooting any problems you encounter because I won't be able to test your blends myself.
What if I am unhappy with the course?
Due to the digital nature of this purchase, it's not as simple as returning socks to the store. If you are unsatisfied with your purchase, contact me within the first 48 hours for more information about a possible partial refund.