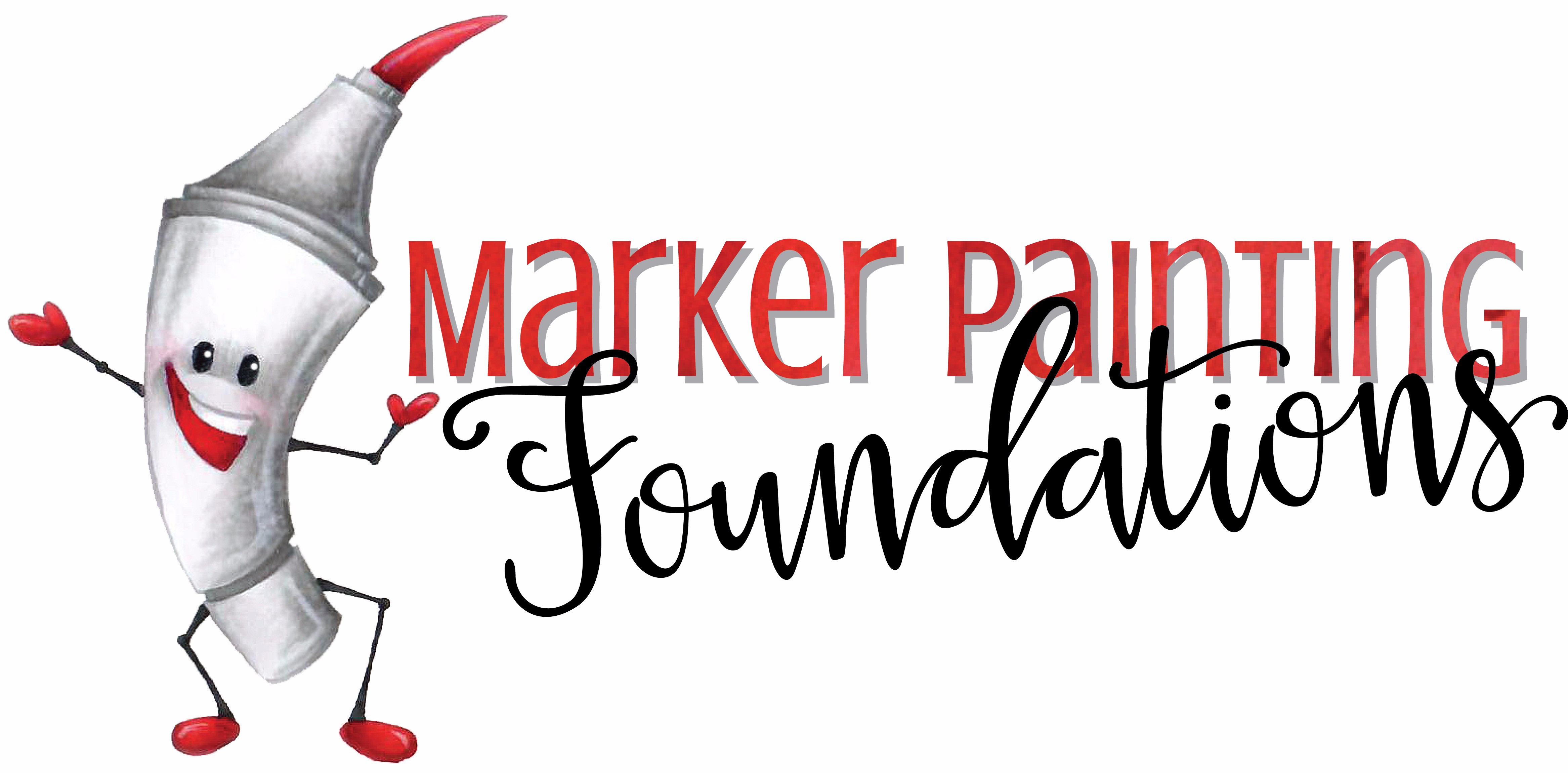 New to Copic Markers?
Join Amy Shulke, a professional illustrator and marker enthusiast for an introduction to painting with markers- Vanilla Arts style!
Coloring blogs and internet tutorials have a major drawback- they are almost always demonstrations rather than instruction. Copy-cat or "do what I do" style videos can only teach you to mimic the instructor. Sure, you can color that same image by following along, but what happens when you want to color a different image, one you haven't yet seen demonstrated?
Uh oh... now you're stuck.
Marker Painting is a new approach to coloring with markers. Amy teaches students basic techniques and color theory based on the way artists use paint. Instead of focusing on "how" to color a selected stamp image, Amy shows you the "why" behind color selection, shade, layering, and depth. This provides students with the necessary knowledge and instincts to color an endless variety of images for the rest of their lives.
Marker Painting Foundations is the first step towards coloring independently and with more accurate realism.
In this twelve week beginner level course, Amy covers basic marker techniques and general know-how, giving students a good understanding of both how markers work and how to work markers.
This course is ideal for:
complete beginners
self taught colorers who feel as if they've missed key information about basic technique
frustrated colorers who struggle when coloring unfamiliar images
colorers who find themselves in a rut; looking for something beyond regular blending technique
crafters wishing to push beyond craft level coloring, to boost depth and realism in their projects
Twelve Week Course includes:
12 weeks of coloring lessons-

30 to 60 minutes of clear technique instruction

guided coloring video for every project

mid-week supplementals to spark further thought

16 PNG digital stamps (also PDF and JPG alternate formats)

bonus supplementals and consumer information

multiple instructional handouts, designed to complement each week's video lesson

discussion board for instructor guidance, help, Q&A
Curriculum Overview:
marker ink- understanding how ink works
marker care and maintenance
marker papers and cardstocks
basic marker strokes
color blending fundamentals
troubleshooting and correcting mistakes
introduction to coloring for depth
introduction to coloring for shape
introduction to coloring for balance
marker limitations
OPEN ENROLLMENT
Forever access. Join anytime. Work at your own pace.
Course Projects:




Your Instructor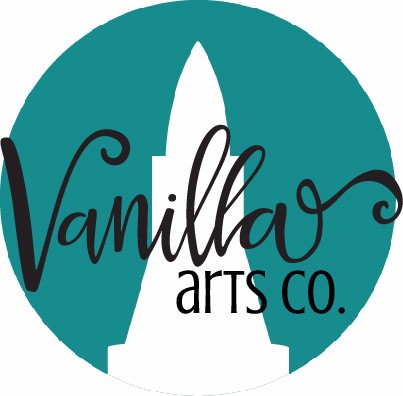 Amy is a professional freelance technical illustrator with 25 years of experience in graphic arts. Amy began using colored pencils in 1985 and they are her preferred medium for portraiture and scientific illustration. She has a special passion for teaching crafters and shy artists to stretch their boundaries by incorporating established art techniques to their coloring projects. Join Amy for fun and highly informative lessons which will not only change the way you color but the way you see color in the world around you.
Course Curriculum
Copic- A Product Primer
Available in days
days after you enroll
Lab #1- Substrates (Paper)
Available in days
days after you enroll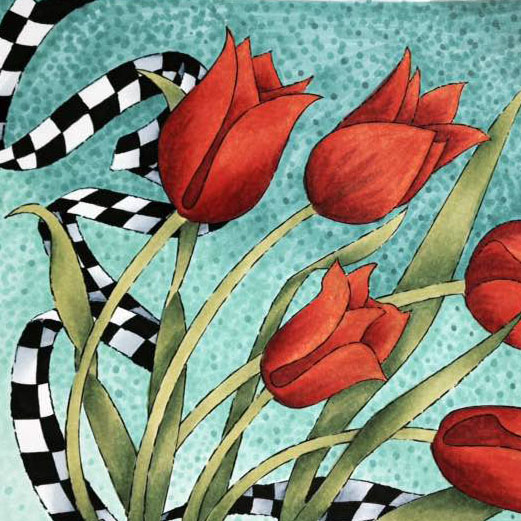 "It's the OMG moments. That's why Amy's classes rock. She explains things that you've maybe noticed before but never thought much about. I love it!"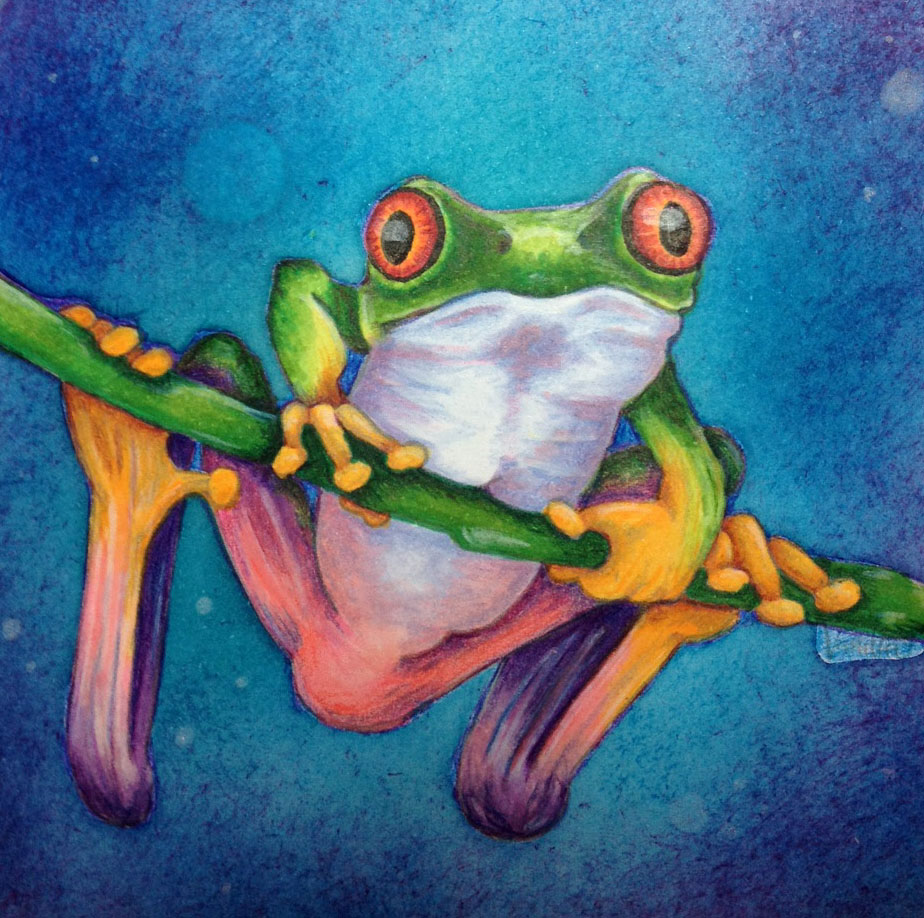 "At 62 years of age I have no illusions about becoming a great artist but. I am so appreciative of the change in my perception since taking classes with Amy at Vanilla Arts Co. Now I see the play of colors, the motion and the grace... It's a great way to view the world around me."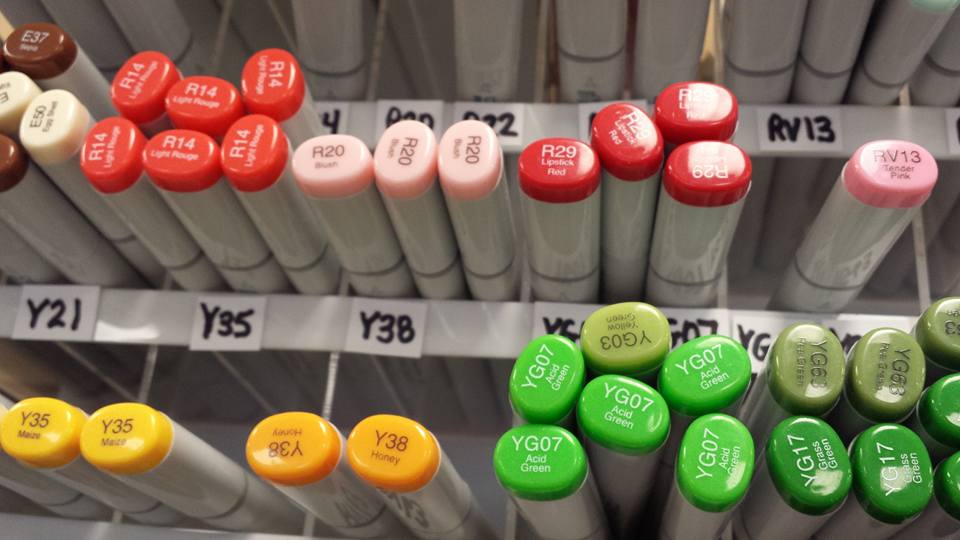 "I warn people when they sign up for your classes-- it's not just Copic, it's sooooooooo much more."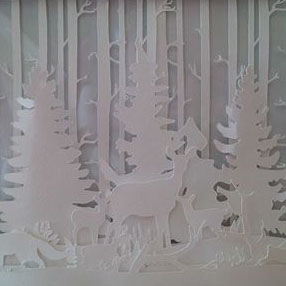 "Thank you, Amy for your generous nature. There are many gifted people in the world but you share your gifts so freely. Your classes are wonderful and I sincerely hope that the new online project allows more and more students to fall in love with your classes."
Required Supplies:
X-Press It Blending Card or similar high-quality marker cardstock
Copic Markers- See "Master List" and explanation below
artist quality colored pencils- White, Blush Pink, Dark Purple, Indigo Blue (Prismacolor Premier pencils recommended)
Uniball Signo White
Posca Poster Paint Pen, Extra Fine, White
Master Copic Marker List for Foundations
You do not need to purchase all markers on the list at the start of class. We slowly build our collection each week allowing you to postpone some purchases to better fit your budget.
Because many substitutions are possible and because you may already own suitable colors, we will discuss each class supply list a week before the corresponding class runs. Feel free to ask about substitutes!
This course includes a private Facebook group:

Use and participation of the group is optional. Students may submit completed assignments via the group page for assessment and assistance. Instructor to student and student to student interaction is encouraged to maximize the feedback and support you need to improve your coloring skills.
If you do not wish to make use of the Facebook group, assignments may be emailed to the instructor for private consultation.
OPEN ENROLLMENT
Forever access. Join anytime. Work at your own pace.
Frequently Asked Questions
When does the course start and finish?
The first lesson opens immediately after you enroll. The remainder of the course is spread out over 12 weeks with lessons opening to you every three to four days. Work at your own pace. Very few students work each lesson as it is released to them but there is no time limit on assignments and no pressure to complete a lesson before the next lesson is made available. Do what you can, when you can!
Do I have to hurry to complete the lessons before the current open enrollment period ends?
ABSOLUTELY NOT!!! Enrollment periods do not affect registered students. The course stays open and available for registered students year round. Basically, once you're in, you're in.
How will I know when a lesson segment has been opened for me?
Lessons open every three to four days. An automated email goes out as each segment opens to you.
Can I opt for immediate access to all class segments?
Sorry, but no. This class is deliberately rationed over twelve weeks. In my experience, handing a student too much information all at once is detrimental to the learning process. The slow release of information allows you to fully digest and mentally process the class materials. Waiting 3-4 days between segments also allows you time to practice and perfect the current technique before we build upon it in the next segment. Be patient. Learning requires more than enthusiasm, it also requires time.
How long do I have access to the course?
Lifetime access! After each segment opens to you, you will have unlimited access to the content for as long as you like - across any and all devices you own.
What skill level does this class require?
This class is for true beginners. No drawing skills required. No previous marker experience required. Want more info? Email me at
[email protected]
Am I required to use the class Facebook group?
Absolutely not! The Facebook group definitely enhances the class experience but it is not a requirement. You may submit your completed assignments or ask questions via email.
What if I'm missing a few markers or supplies from the required list?
In general, I'm liberal about supply substitutions, but this is a beginner course and I've designed a minimal supply list. I understand that beginners do not own many markers and often have limited resources. All of the required markers are high frequency use markers in my own studio. Substitutions are possible but with hesitation. Email me at
[email protected]
for further specific info if a small marker collection or your budget is a primary concern.
What if I am unhappy with the course?
I would never want you to be unhappy! If you are unsatisfied with your purchase, contact me in the first 30 days and I will give you a full refund.
OPEN ENROLLMENT
Forever access. Join anytime. Work at your own pace.